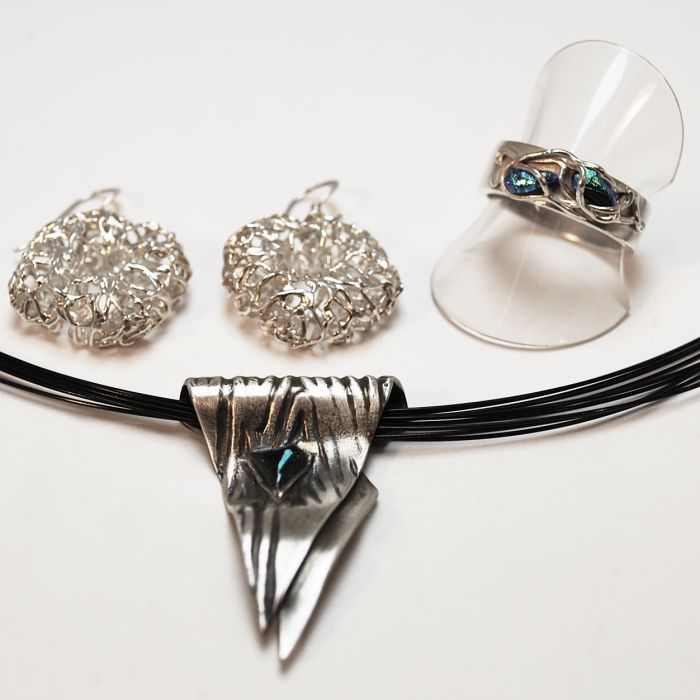 This in-depth one-day course is suitable both for the complete novice and those who are interested in improving their existing techniques. Our resident Senior Instructor will introduce you to handling, texturing, shaping and decorating the clay, together with different methods of firing, cleaning and polishing. You will learn how to use syringe, paste and clay, as well as how to set stones and add findings.
As well as the project pieces, you will also be instructed how to capture nature by turning paste into a fine silver leaf. The fee includes approx 25g of silver and use of relevant tools and equipment. A complimentary light lunch and refreshments will also be available.
Projects
A textured pendant
An embellished ring
A syringe-work pendant or earrings
Skill Level
No previous metal clay experience is necessary.
Past Courses
Metal Clay – Introduction to Art Clay Silver – Amanda Mires – 6 March 2015