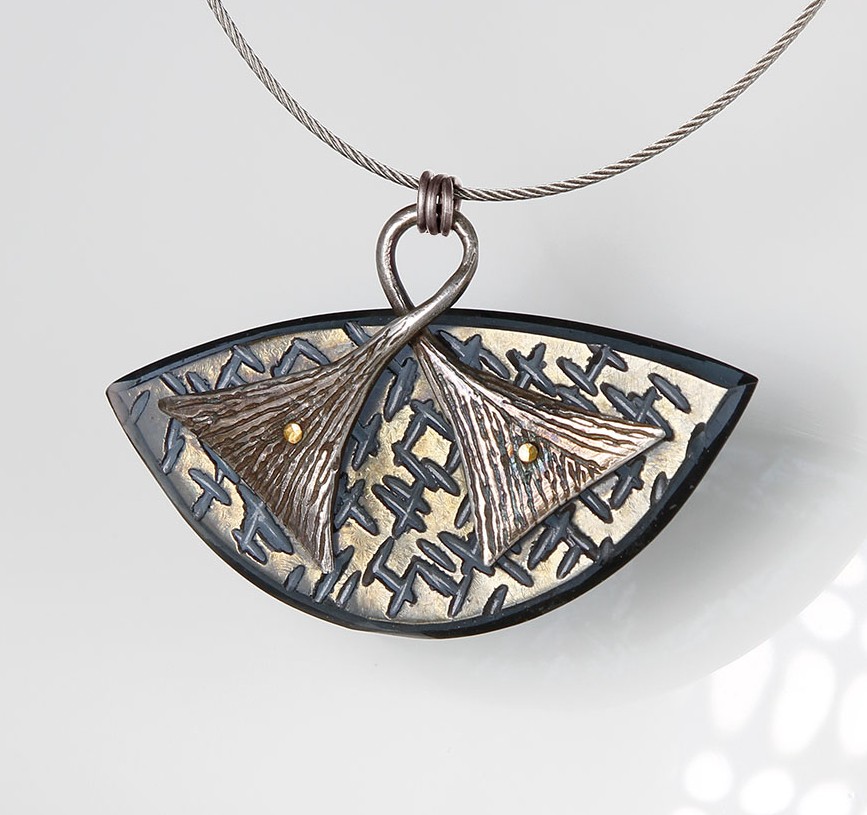 In the first part of the class you discover how an ordinary piece of glass can be transformed into a sophisticated jewellery element by high firing enamels, engraving tools, stamps etc.
In the next stage you create an Art Clay component matching the glass element, to create a dialogue between the two materials.
The challenging part will be to join glass and Art Clay into a wearable piece of jewellery. You learn how to drill holes in the glass and how to combine it with the Art Clay part with a fine rivet. The rivet not only allows to join 'foreign' materials, it can as well be a relevant element in your jewellery design.
Project
Skill Level: Basic experience with Art Clay is advantageous.
Past Courses
Metal Clay – Art Clay and Glass Riveted – A Sleek Solution – Erna Sowersby-Piechna – 16 – 17 March 2015
Metal Clay – Art Clay and Glass Riveted – A Sleek Solution – Erna Sowersby-Piechna – 13 – 14 February 2015