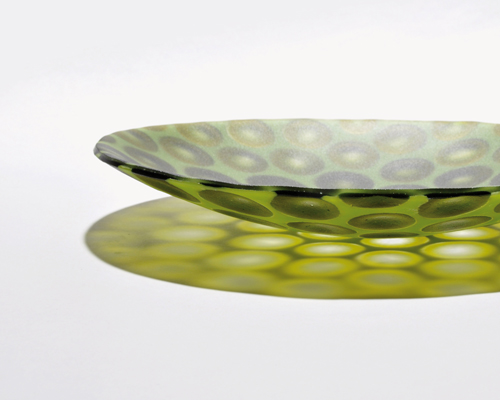 Marta Edöcs' new eye-catching CELLelement series is based on a technique, which even close-up cannot easily be figured out. After extensive experimentation, Marta is now teaching her technique for the first time.
Students will learn how Marta achieves her effects using just sheet glass and powders. They will experiment with new structures and new colours. The results are patterns with a mesmerizing feeling of depth. Students will work on several pieces with different patterns simultaneously and build them up step by step until the desired result is obtained.
Marta will focus on design and on helping students to find their own "pattern language" that they can use in their projects.
This class is designed for students with some experience who want to take their work to the next level.
Some glass cutting experience is advantageous.
Past Courses
Fusing – 3D Patterns – Marta Edöcs – 28 – 31 August 2017
Fusing – 3D Patterns – Marta Edöcs – 2 – 5 September 2017